Buy tickets...
Select a showtime for
Book tickets for
Register or Sign Up
Register your Card or Sign up for an account. See movies. Get points. Be rewarded. Save on food and beverages and plenty of surprises.
Register or Sign Up
1999 Central Park Dr., Okemos, MI, 48864
To book tickets, or for any other help, call Studio C! Meridian Mall on:
517-381-8100
A selection of what's showing:
At: Studio C! Meridian Mall
Capernaum
R2h 0m
Winner of the Grand Jury Prize at the Cannes Film Festival, Nadine Labaki's CAPERNAUM tells the story of Zain, a Lebanese boy who sues his parents for the "crime" of giving him life. CAPERNAUM follows Zain, a gutsy streetwise child as he flees his negligent parents, survives through his wits on the streets, takes care of Ethiopian refugee Rahil and her baby son, Yonas, being jailed for a crime, and finally, seeks justice in a courtroom. CAPERNAUM was made with a cast of non-professionals playing characters whose lives closely parallel their own. Following her script, Labaki placed her performers in scenes and asked them to react spontaneously with their own words and gestures. When the non-actors's instincts diverged from the written script, Labaki adapted the screenplay to follow them. While steeped in the quiet routines of ordinary people, CAPERNAUM is a film with an expansive palette: without warning it can ignite with emotional intensity, surprise with unexpected tenderness, and inspire with flashes of poetic imagery. Although it is set in the depths of a society's systematic inhumanity, CAPERNAUM is ultimately a hopeful film that stirs the heart as deeply as it cries out for action.
Details & Tickets
Captain Marvel
PG132h 4m
Carol Danvers becomes one of the universe's most powerful heroes when Earth is caught in the middle of a galactic war between two alien races.
Details & Tickets
Cold War
R1h 30m
Cold War is a passionate love story between a man and a woman who meet in the ruins of post-war Poland. With vastly different backgrounds and temperaments, they are fatefully mismatched and yet condemned to each other. Set against the background of the Cold War in 1950s Poland, Berlin, Yugoslavia and Paris, it's the tale of a couple separated by politics, character flaws and unfortunate twists of fate — an impossible love story in impossible times. Directed by Pawel Pawlikowski and starring Joanna Kulig and Tomasz Kot.
Details & Tickets
How to Train Your Dragon: The Hidden World
PG1h 44m
From DreamWorks Animation comes the highly anticipated culmination of one of the most popular animated franchises in film history, How to Train Your Dragon: The Hidden World. What began as an unlikely friendship between an adolescent Viking and a fearsome Night Fury dragon has become an epic trilogy spanning their lives. In this next chapter, Hiccup and Toothless will finally discover their true destinies: the village chief as ruler of Berk alongside Astrid, and the dragon as leader of his own kind. As both ascend, the darkest threat they've yet faced—as well as the appearance of a female Night Fury—will test the bonds of their relationship like never before.
Details & Tickets
Us
R1h 56m
Adelaide Wilson returns to the beachfront home where she grew up as a child. Haunted by a traumatic experience from the past, Adelaide grows increasingly concerned that something bad is going to happen. Her worst fears soon become a reality when four masked strangers descend upon the house, forcing the Wilsons into a fight for survival. When the masks come off, the family is horrified to learn that each attacker takes the appearance of one of them.
Details & Tickets
Wonder Park
PG1h 30m
June, an optimistic, imaginative girl, discovers an incredible amusement park called Wonderland hidden in the woods. The park is full of fantastical rides and talking, funny animals - only the park is in disarray. June soon discovers the park came from her imagination and she's the only one who can fix it, so she bands together with the animals to save this magical place and bring back the wonder in Wonderland.
Details & Tickets
Never Look Away
R3h 8m
Young artist Kurt Barnert (Tom Schilling) has fled to West-Germany, but he continues to be tormented by the experiences he made in his childhood and youth in the Nazi years and during the GDR-regime. When he meets the student Ellie (Paula Beer), he is convinced that he has met the love of his life and begins to create paintings that mirror not only his own fate, but also the traumas of an entire generation.
Details & Tickets
Founders Film Series: Se7en
R2h 7m
Two detectives, a rookie and a veteran, hunt a serial killer who uses the seven deadly sins as his motives. The Founders Film Series is 21+. Guests must be 21+ to attend this screening.
Details & Tickets
Dumbo
PG1h 52m
A young elephant, whose oversized ears enable him to fly, helps save a struggling circus, but when the circus plans a new venture, Dumbo and his friends discover dark secrets beneath its shiny veneer.
Details & Tickets
The Met: Live in HD Die Walküre
TBC5h 20m
In what is expected to be a Wagnerian event for the ages, soprano Christine Goerke plays Brünnhilde, Wotan's willful warrior daughter, who loses her immortality in opera's most famous act of filial defiance. Tenor Stuart Skelton and soprano Eva-Maria Westbroek play the incestuous twins Siegmund and Sieglinde. Greer Grimsley sings Wotan. Philippe Jordan conducts.
Details & Tickets
Founders Film Series: Tommy Boy
PG131h 37m
After his auto-parts tycoon father dies, the overweight, underachieving son teams up with a snide accountant to try and save the family business. The Founders Film Series is 21+. Guests must be 21+ to attend this screening.
Details & Tickets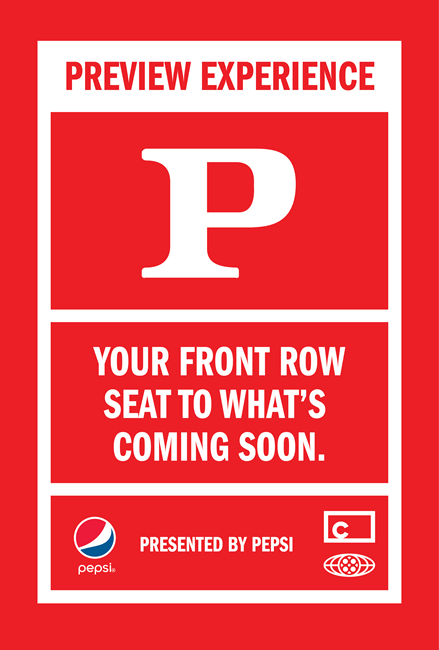 Summer Preview Experience
NR1h 40m
Join us for the annual Summer Preview Experience and get your first look at all the most anticipated movies coming out in the summer of 2019! Please be aware that R-rated trailers are included and not all trailers are suitable for all audiences.
Details & Tickets
Met Opera 2018-19 Season: Dialogues des Carmélites
TBC3h 30m
Met Music Director Yannick Nézet-Séguin leads an accomplished ensemble in Poulenc's devastating modern masterpiece of faith and martyrdom. Isabel Leonard is the young Blanche de La Force, opposite Met legend Karita Mattila as the First Prioress.
Details & Tickets
Events and Experiences at Studio C! Meridian Mall
Find out more
Tickets are Cheap On Tuesdays!
Most movies are only $6!
Find out more
Studio C! Meridian Mall
1999 Central Park Dr., Okemos, MI, 48864
517-381-8100